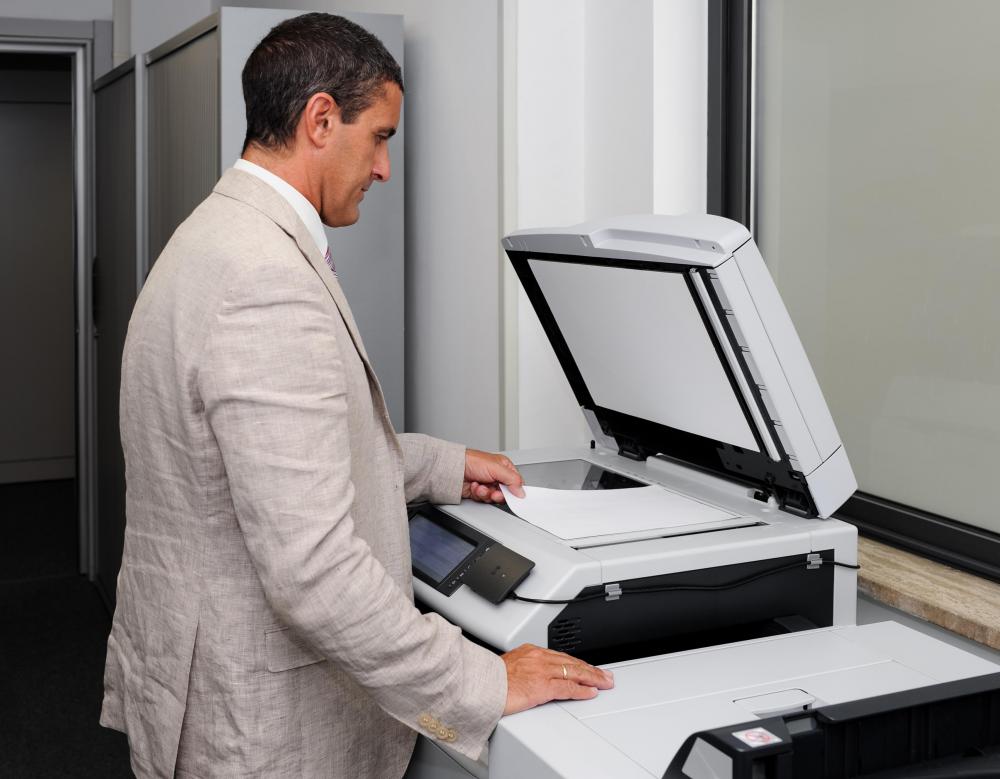 Copiers can do so much more these days than just copy. It is up to you to know how much you want out of your copier when comes to the workload that you need to be carried out. You can find a copier that can also work as a printer, scanner, a fax machine, and many other office duties. While this may sound like a good thing to have, you also need to keep in mind that it comes with a price.
Getting a copier for your office can help you carry out all of your tasks, but it will not be cheap. Often enough, such copiers can run into the thousands of dollars, and if your budget can't handle the overall cost, you can lease a copier instead of buying it upfront.
In most cases, your office may already have much of the needed technology anyway. If you already own a printer or fax machine, you do not need to worry about replacing them anytime soon, then there is no need to get a copier that has all of those unnecessary features.
One of the main factors that you need to consider is speed. Though all of the current copiers are much faster than those of past years, it still goes without saying that the more money you drop on a copier, the faster they can process. If your company does not need a fast copier to get things done, then there is nothing wrong with getting a more affordable and slower copier. However, if you know you are going to need one that can keep up with the high speed you need, then you are better off investing in a higher-priced copier instead.
One of the best copiers on the market that embodies quality, speed and function are Xerox. For years they have proven why they are the number 1 copier around the world. Here are two of their best copiers for office use:
Xerox WorkCentre 7535
A high priority when you are running a business is security. With user authentication and secure printing functions, you can see which employee is using the copier and the material that they create. To make sure that your settings are secured, you can modify or restrict the functions that each employee can access.
The dimensions of the copier can also play a vital role in your buying decision. With dimensions of 41 x 27 x 44 inches and a weight of 308 pounds, the WorkCentre possesses the necessary heft to be a workhorse copier.
For office connectivity and networking options, the WorkCentre 7535 includes standard and USB 2.0 support. This allows your employees to print documents quickly from a USB thumb drive and connected the WorkCentre to an office network. For alternative workplace configurations, the WorkCentre 7535 can also support wireless printing over 802 b with the purchase of a third-party adapter. This copier costs around $3,300.
Xerox WorkCentre 6400
The WorkCentre 6400 is a multi-function printer that combines world-class copy, print, color scan and fax capabilities with ease of use and reliability. It has amazing features like two-sided output, advanced MFP features, networking and workflow capabilities. It is backed by an 80GB hard drive.
It has a print around feature that is not common in other products in the market. This means that the machine will print around the one job that needs attention. It automatically skips jobs that are not complete, and prints the next job in the queue. The two-sided output is also a standard.
The users can access walk-up faxing, copying and scanning while other jobs are ongoing. You can also opt to have numerous paper trays and a finisher. You can analyze and track all users of your equipment thereby controlling costs. These copiers cost around $4,670.
If you wish to get any of these copiers, you can contact your local leasing company. For example, if you need a copier in Stockton, you can call Stockton (209) 262-3118. They can assist you with copier rental in Stockton, copier lease in Stockton.