The advent of copier leasing services has gotten businesses excited due to the convenience that this equipment provides. You have a printer, a scanner, and a photocopier in just one machine. So aside from getting all the essential functionalities that you are looking for in a single piece of equipment, you also get to save space at the office. After all, you no longer need to put up two machines. Media companies will surely love a tough machine with all the right buttons when it comes to functionality. Here are five of the best options that a media company can opt for.
Xerox WorkCentre 7535
When it comes to security and functionality, Xerox WorkCentre 7535 may be at the top of its class. It has user authentication which ensures that those who are authorized are the only ones using your copy machine. Besides, employees couldn't just use it for their personal needs because administrators can see what a particular employee is doing on the machine, as well as the kind of print or copies that they create. Perhaps the best part about WorkCentre 7535 is that you would be able to restrict the levels of access of each employee. This means that if an employee could only "copy" from the machine, then he would not be allowed to directly print using the copier.
Sharp MX-4070V
Another great model for a copier lease in Stockton is the Sharp MX-4070V. This colour copier suits both small and large businesses. It helps employees multitask considering that you can set everything that you need to print or copy in advance and simply put everything in the queue. It can print and copy at a speed of 40 pages per minute. Whether you need to print in black and white or colour, you still get the same speed. Of course, like with other copy machines, the MX-4070V can do duplexing allowing both sides to be printed at once.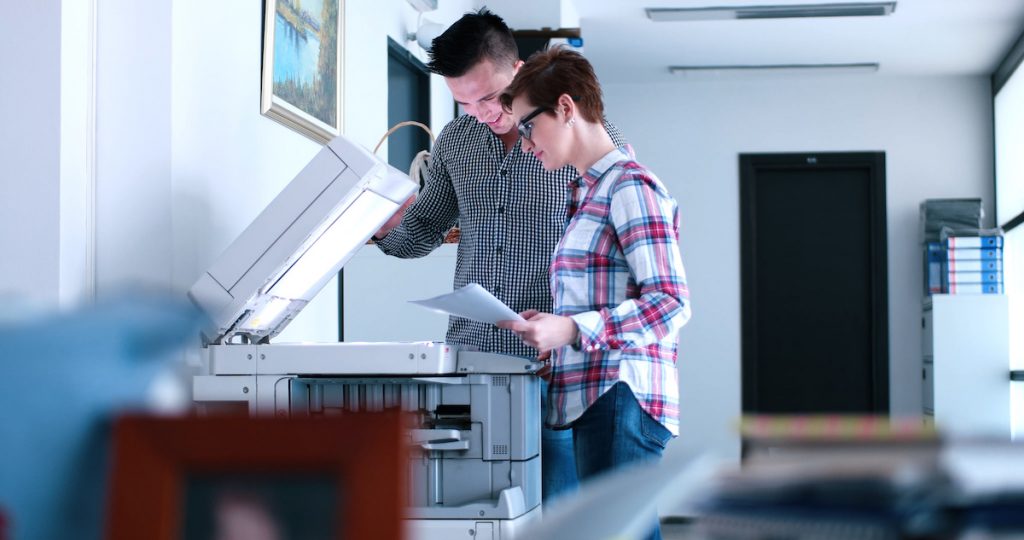 Canon ImageRunner Advance C5535i II
The Canon ImageRunner Advance C5535i II allows several functions in one printer. You can print, copy, fax and scan using it. With the ability to print or copy 35 pages per minute, it can very well handle even voluminous scanning or printing needs. Aside from its internal tray, you would be able to make use of an external tray, which you could fill up to 3,000 sheets. The multifunction printer could also be customized in accordance with the needs of the company.
Ricoh MP C4504ex
Another contender in the field is the Ricoh MP C4504ex. Like other multifunction printers belonging to its class, it can print, scan, copy and also fax. You will be able to customize the needs of your office through the copier's highly customizable functions. The trays can handle up to 4,700 sheets, enough to answer voluminous requirements throughout the day. With a speed of 45 pages per minute, it can meet the number of prints or copies you need at the office even if it would be a ton.
Konica Minolta Bizhub C454
The last that made it to the list is the Konica Minolta Bizhub C454. This supports special paper sizes and could support printing envelopes or simply high-quality documents. It also has user authentication features which will help you see who's using the copier, as well as the output that he produced. There are additional accessories available, which could help you create added features like covers, stapling and hole punching.
These multifunction printers offer your media company the functionalities and flexibility that it needs. You have the option to purchase or copier lease. Either way, you would be able to meet your copy and printing needs when you have any of these at the office.
If you are in Stockton and you are looking to purchase a copier for your business, you may contact Clear Choice Technical Services in Stockton. You can ask about copier leasing services in Stockton, copier rental services in Stockton, and copier repair in Stockton.